A review of the top posts for this year seems like a great way to say goodbye to 2019 and ring in 2020. To that end, here's a list of the top 10 most popular posts in order of oldest to newest. Whether you are new to my blog or a long-time reader, this review is designed to give you a boost for your coming year.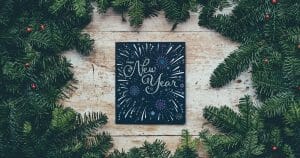 1. Break On Through To The Other Side
Breakthroughs are a bit yin and yang. Are moving out and away from something or moving into and toward something?
2. Live Your Truth
Life feels as if it has purpose when you're connected and expressing your feeling of uniqueness.
3. Are You Stuck By Perfection?
Generally, my attitude doesn't involve perfection. Good is often good enough. Done is better than perfect. I didn't think of going sugar-free as a decision involving perfection, but….
4. Do You Enjoy the Value of Alignment?
What do I mean about alignment? Knowing and honoring your values, being true to all of them all of the time.
5. A Non-binary World
Do you live in a binary world with answers like yes/no, in/out, black/white, my way/no way? I've learned there's generally a lot between the two extremes.
6. Bonding Relationships Through Action
I realized that the friends I am active with I have deeper bonds with. I see that with others, too.
7. Negative Cycles
Recognizing and then working to break cycles that drag you down is important to keeping a healthy relationship with yourself and your world.
8. It's Time to Move Past the Age of Ageism
Getting older isn't a choice, but how you age is a choice and series of decisions.
9. Take Back Your Power
If you find yourself thinking you deserve better than you've got in your life, then it's time to take responsibility and make the necessary changes to your life — be it food, exercise, or work habits.
10. Challenge Yourself to Success
This is more than "learning" how to do something, perfecting what you know, or creating a habit of working on your craft.
Happy reading! And, wishing you success, peace, and joy for the coming year.