Upcoming Speaking Events
Events
Monthly Zoom Conversations with Don Downs — Escape Your Humdrum Life and Move Into Your Dream Life — on the 2nd Wednesday, at 2pm MT (4pm ET, 3pm CT, 1pm PT)
April 12, 2023: The Challenge Excites Me
May 10, 2023: Fail to Win
June 14, 2023: Cycles of Life
July 12, 2023: Life Your Dash
August 9, 2023: Finding Fulfillment
September 13, 2023: Making Your Difference
October 11, 2023: Finding Your Passion/Purpose
November c, 2023: Living Your Mission
December 13, 2023: Knowing and Standing In Your Truth
Past Appearances
Kit has been a guest on various podcasts and other sites. Here's a sampling. To book Kit on your show, contact her.
---
The question "Are you having fun yet?" usually comes while you are working on a project that's probably being seen as drudgery or worse. Can you turn that around and live your life with the idea of incorporating fun into all parts of your life all of the time?
Do you allow yourself to have fun at least weekly? How do you define fun? Can you integrate fun into your work culture and day? What do you do that is fun?
These are questions we asked and played with in our hour conversation.

---
What habits do you have that impact you as smoking would have (does)? Kit and Alex chew on this question to highlight some of the things in your life that could be hurting you.
We raise the questions in hopes you'll experiment and discover what you can change to improve the quality of your life. Covered are topics like: Movement, Sleep, Ageism, Fragrance, Isolation/Loneliness, and Stress.

---
---
Using courage to create and live the life of your dreams is empowering and satisfying. Alex Neil, a High Performance and Mindset Coach at ANeil Int'l, and Kit Cassingham, Longevity Coach at Live In Focused Energy, discuss what courage is, where it comes from, how you use it in your life — and its companion emotion of fear.

---
Knowing your Why is knowing why you do what you do. Your WHY.os helps you understand how you show up in the world. Alex Neil, a High Performance and Mindset Coach, and Kit Cassingham, Longevity Coach at Live In Focused Energy, discuss why it's valuable and important to know your purpose and passion, and how having clarity helps you show up as your authentic self.

---
---
This Conversation revolves around where stress comes from for you, your willingness to take control of your life, the changes you could make to improve the fun factor and ease of the holidays, the emotions behind the holidays, and making your holidays yours.
https://youtu.be/Jmuyf1Jrg3M
---
How much do stress and fear rule your life? I'll bet quite a bit. They do for most people, no matter what you call the stress or the fear.
Your business and personal life are impacted in more ways than you can imagine. And I'm sure you can imagine a lot. Do you have stress or fear about COVID, working, retiring, meeting people, going to the office party, or walking across a suspension bridge?

---
Do you play Calvinball? You know, changing rules to fit your needs or suit your whims? Everyone does. It's easier to see it in others than in yourself.
How is your Calvinball affecting your life, your relationships, or your work? Can you use Calvinball to your benefit, or is it to your detriment? By becoming aware of the nuances it has in your life you can see what it's doing to you or for you.

---
Do you have a hobby or three? Have you considered turning that into your primary income source, or even a solid secondary source?

---
Why Not Wednesday with Daniel Dominguez of the WHY Institute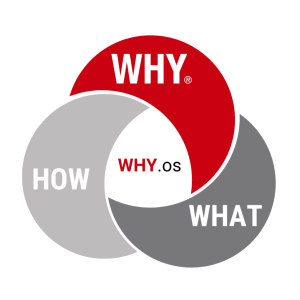 ---
Do you incorporate Sounds of Silence into your life? What does that mean to you? It may surprise you the number of ways you can do that.

---
Curious how Feng Shui can be practical in your life? Maybe you are already applying principles, maybe you shun its validity, or maybe you've never heard of it before. Kit Cassingham (Longevity Coach at Live In Focused Energy) and Don Downs (the RV Business Coach) talk about Practical Feng Shui from various angles.

---
Community has always been important to people, in many cases ensuring their survival. Kit Cassingham (Longevity Coach at Live In Focused Energy) and Don Downs (the RV Business Coach) talk about Community from various angles.

---
Anxiety is more than fear and shows itself in our lives in more than one way. It can restrict or constrain you and it can motivate and activate you. The Conversation is about what Anxiety means in the host's lives — and maybe in yours.

---
---
As we live longer it makes sense to live better. A positive attitude as you age helps smooth the way. Your lifestyle choices impact your life and lead to — or away from — a better life. What does Positive Aging mean in your life, and how you can create it for yourself? That's the question explored in this Conversation.
14 + Moves, exercise routine (isometrics and yoga), mentioned during the call.

---
Life In The Slow Lane with Don Akchin host of the Council of Elders
---
Managing your energy helps you manage your life. There's not much you can accomplish in life without energy, so if you want to accomplish lots and have fun along the way, knowing what you need to do to improve your energy will help you improve your life.

---
---
Your mindset holds you back or propels you. When you live with a closed mindset you tend to be held back from life — health, joy, success, adventure. With an open mindset your options — excuse the pun — open up for you and you enjoy life — health, joy, success, adventure. If you think you can or you think you can't — you're right. Which is your choice? That's the Conversation we had in this call.

---
---
Change is life — graduation, marriage, having children, divorce, job changes, retirement. How do you respond to the changes in your life? Do you get angry, resentful, depressed, or do you rejoice, blossom, and flourish? We talk about the variety of transitions people face.

---
---
---
Love's Curriculum and Amplify Love podcast with Jenny Randolph
---
Walk It Out presented at Ignite Montrose September 2019.
A funny thing happened on the way to the Cathedral…. 🙂
When you are creating your Camino Family all kinds of learning opportunities present themselves.
The Great Arm wrestling is such an opportunity.
https://youtu.be/G_M5_4NFruE
---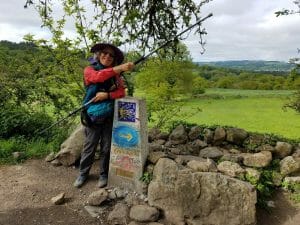 ---
Uncommon Sense podcast with Randy Cassingham
https://thisistrue.com/podcast-013-add-made-true-possible/
---
---
---
Invest In Your Child, video podcast with Holly McMullin Anderson
---
Doing the Work podcast with Jay and Becca
---
To Book Kit
If you'd like Kit as a guest on your show, Contact Her.