Some of the people in a mastermind I'm in asked for a summary of a meeting I recently attended — just a few highlights — for us to chat about the next time we meet. One of the questions asked by several people was around "Why". Why slow or reverse aging? Why worry about it?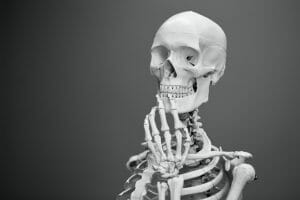 Interesting set of questions. It doesn't occur to me to ask that since I'm planning on living to 150. Longevity is my future. But some of them were coming from the perspective that we "degrade" as we age, and who would want to live longer in ill health or with reduced mental faculties. From that perspective, I'd ask "Why", too.
Healthspan, Not Just Lifespan
The difference between my approach and other's is that I'm assuming vibrancy, not illness or decrepitude, for my long years. So, let's talk about what longevity means to the scientists working on increasing the lifespan of the human race.
No scientist I've talked or listened to has wanted to lengthen life without improving it. Researchers are looking for ways to conquer the diseases that degrade and end life. And they are finding them! Some are even calling aging a disease, one disease that leads to other diseases and that they intend to conquer.
I find that exciting! Personally, I have so much I want to do that I'll need at least 150 years to have a chance of getting it all done. If I weren't vibrant, though, I wouldn't want to extend my life. So, I'm taking care of myself today to create a vibrant base to age from by creating a lifestyle of right eating and moving, right mindset, and good health. Technology and science can catch up with me to bridge the gap between my lifestyle and genetics.
So, Why Work On Extending Life
Well, it's happening without scientists' help anyway. Scientists are more looking at improving life and health quality. So, the two — longevity and improved quality of life — go nicely together. And by improving the quality of life and health, vibrant longevity is a natural consequence.
Interestingly, it seems you already contain the necessary elements of a long, healthy life in your body, in your cells. Scientists are looking to unlock those elements so they can be useful to you.
I do want to underline and emphasize here, part of vibrancy is mindset. All the technology and right living in the world won't make a 100% difference if your attitude sucks. So when you are doing the things you can do to improve your health and vibrancy, work on your mindset too. This is a big aspect of my coaching: many need help with it.
So, what can you do for yourself?
Things I also mention to my coaching clients to tend to are finances and how they spend their time. As you live longer, do you have the finances to support yourself? Are you sure you want to retire before 72, or even 82? How will you spend your time? Will your finances keep up with you in that 30 to 50 to 70-year gap between retirement and death? What are you going to do with yourself in your later years?
A quote from Dan Kennedy that I think is pertinent here is, "You die when you run out of money, friends, and purpose." You have control over those factors.
I plan to keep working because I like what I do. If I didn't like what I do, I'd use my retirement to start working at something I do like. Work keeps my brain engaged, vital for good cognition. Work keeps me engaged with people, good for health and cognition. Work brings money in; what I can't use I'll donate to those who need it after I'm gone.
And One More Thing…
Here's a thought exercise for you. Remember a time when you were at your most vibrant. Now, take that person and transport yourself into the future, say to 95 or 120 years old. 150 maybe. In this thought exercise, you have all the wisdom of a 120-year-old and all the energy, vitality, and cognition of the young person you remembered.
Now, how do you feel about living longer?