There are lists of emotions that highlight how fear can disguise itself. The list is helpful in discussions in my Transforming Fear course to help people grasp the number of ways they can.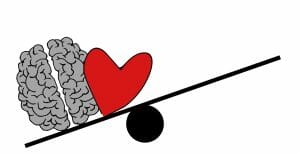 In developing the course, I processed my own fears along the way. The one emotion I didn't relate to was anxiety.
To me, anxiety is depicted by hand-wringing and fretting. I don't see myself that way, for the most part. Oh, there are other emotions I have in my fear collection, but not that one. Or, so I thought.
Becoming Aware
One day during my morning ritual of journaling and meditation, I woke up to the awareness that many of my behaviors of being intense, quick responding physically and mentally, making plans and backup plans, backseat driving, second-guessing, and even some of my caregiving tendencies are rooted in anxiety. What?! I was dumbfounded at that awareness.
Numerous scenarios ran through my head in pairs. There were childhood memories and adult memories that matched with the childhood memories. My anxiety pattern is long-established. Well, that explains a lot about my historic interactions with people and my career strengths and weaknesses. What a relief to have that awakening!
It's my philosophy that when you become aware of the emotions behind your behaviors, you can start making changes. Knowledge is a powerful tool. Using it on yourself means change can happen. I was excited to start applying my newfound knowledge to change my behavior.
Part of becoming aware lets me connect physical feelings with the emotions and actions. As I feel that physical sensation arise, I stop to look at my thoughts and actions and start correcting them.
Strategies
Sometimes I say to myself, "Oh, that's anxiety. Look at the situation. Acknowledge the anxiety. Let it go." Other times I laugh and acknowledge the anxiety and say, "I've got this. You can relax. Stand down."
Being aware of the cause and effect has been powerful in helping me change my behavior and be a mellower person.
Anxiety is also reflected in my lack of patience, my wanting an answer to something "right now". Life doesn't work like that often. Sometimes conducting thorough research before making a decision is important. Sometimes sitting on the question for awhile has value, too.
Impatience pushes me, though. Now I can start reminding myself it's only anxiety pushing me and I can relax and stand down. The answer will present itself in due time. Pushing doesn't lead to valuable decisions or conclusions.
Rushing can be a sign of anxiety. You have a short or tight deadline or you have lots to do before completing the project. That sure is the case for me. Generally, I find that rushing leads to mistakes so I have to redo the work, slowing more than if I'd dropped the anxiety, not rushed, and done it carefully. Of course, that raises my anxiety. This vicious cycle that can be stopped by being aware of the anxiety and reciting my mantra to myself.
Taking Action
Taking from my shared examples here, how much anxiety do you have in your life? Is it an emotion you want to learn to control, to manage better?
If so, start looking at your life to see where you can feel anxiety and then see how it shows for you. Create your mantra to recite when you feel that anxiety so you can start relaxing and letting go.
Consider coaching as a way of getting in touch and finding ways of turning it around. You'll be glad you did. Your life will feel lighter and brighter.