Feeling stuck? Travel is a great way to break that feeling. Coaching supports change, too. Combine the two experiences for a refreshing opportunity to transform your life. You don't need to settle for an adequate or ambivalent life when you can have an excellent and engaged life!
You are so fearful of the unknown, you're suffocating in the familiarity of comfort.  ~Kiana Azizian
The Specifics of Upcoming Trips:
While I'd love to walk other Camino and long-walking routes in 2020, comments from others make me think that more of you would love to walk the Camino de Santiago
Coaching Retreat in Ouray County, Colorado, TBD
The Way of St Francis, April 2023 — details coming
As You May Know, I am a Longevity Coach. Staying engaged in life keeps your mindset open to possibilities that contribute to longevity. Your Longevity Mindset recipe is life span + health span + joy. Transformation travel contributes to all three elements of that equation.
Genesis
Transformation Travel was born out of my experience on the Camino de Santiago, a 500-mile pilgrimage across northern Spain in May, 2018. It took 35 days, and I carried everything I needed on my back (except food: that was purchased along the way, or provided by the hostels that line the route). Transformation Travel isn't just a trip to look at the sights. It's a trip to help you face, with the help of a guide, fears, anxieties, and unknown issues that can crop up, especially when traveling.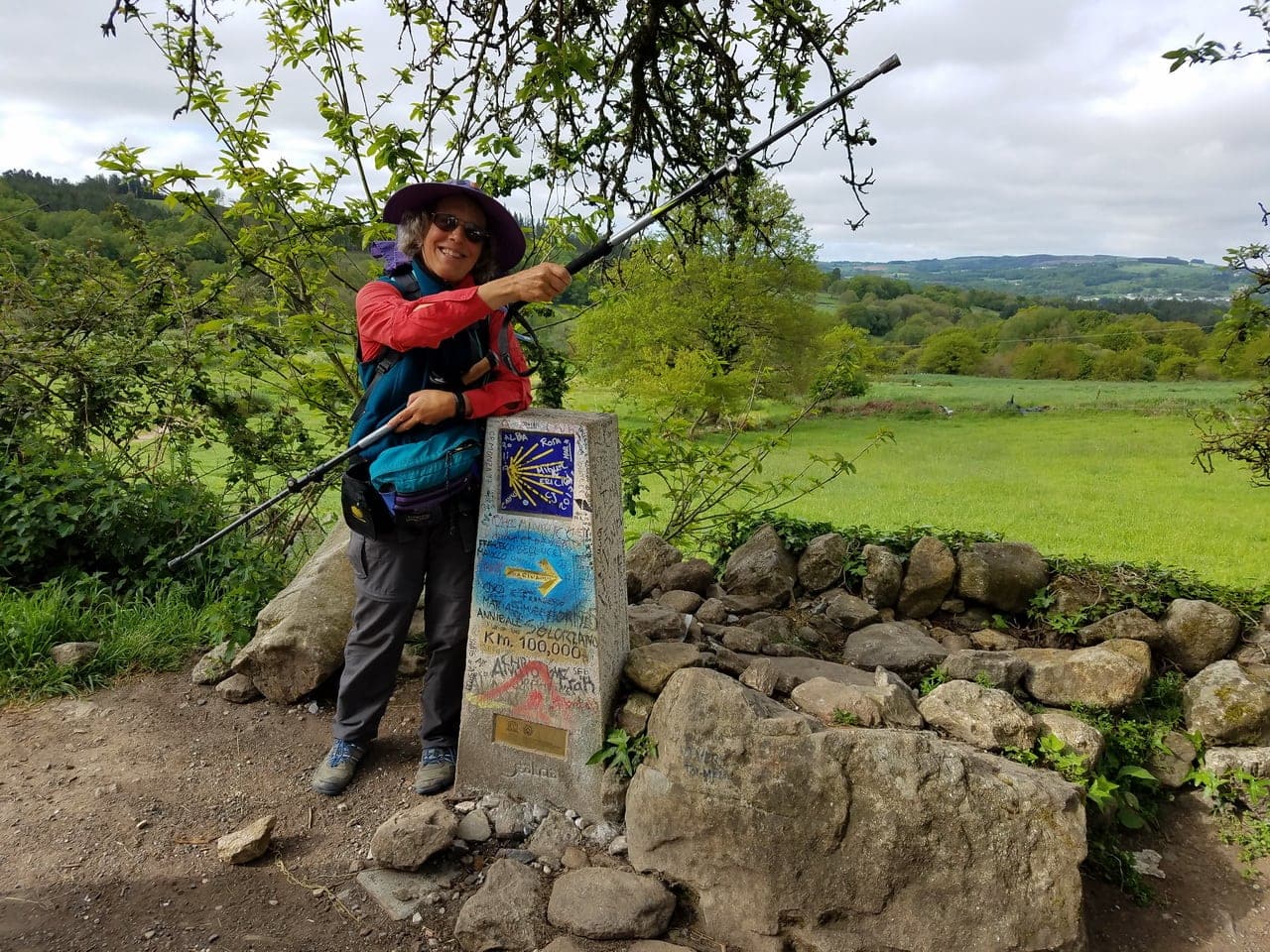 Along the way, I saw the pilgrims deal with their lives, their fears, and their problems. Everyone did it differently and with varying degrees of success. The fears and problems faced can include not knowing what to do with your life, dealing with past abuses or unhappy relationships, and uncertainty about upcoming transitions. Some of the fears were presented by the trip itself: where will I sleep tonight, can I find food that fits my diet, what if I get lost or hurt/sick, or not knowing the language.
Lesson Revealed
One of the things I learned while walking was that by being out of your home environment and daily routine, combined with the talking to other pilgrims and forward movement of walking each day, many participants had what I call a breakthrough. Especially when guided by an experienced coach, such breakthroughs help facilitate reaching the life you want, and the clarity to get more.
Because not everyone in transition is a walker or has two weeks for a Walking Transformation Travel trip, I've also created Resort Transformation Travel trips. These Resort trips interweave the semi-daily coaching with introspection time on your own to do as you need/please. You'll experience intentional and subtle transformations in a luxurious and reflective environment.
The Difference…
These trips aren't a typical guided tour or retreat. This is personalized and small. On the Walking Trips, you aren't going to be on a bus with five dozen other people. You won't be rushed around a country with a different city and bed each night. Each trip is a slow-travel, deep-dive approach, as promoted by Jen Sparks in her book, Slow Travel. The Resort Trips are for luxury and contemplation, not resort-designed activities. The Trips are personalized to the cities and events that fit with the concept of experiential travel, with the transformations I know are possible when you give them the time and space.
These also aren't cookie-cutter trips. They're carefully crafted with time for introspection provided for so you can connect with your thoughts and feelings of what we are seeing each day and what the intention of the day is. You'll have free time interwoven with the scheduled time: a perfect combination for growth. I'll handle details of where we'll stay and how we'll get from point to point. You've got it made: the perfect combination of elements to find your path to the life you want, moving through the fear, confusion, or transition you're in right now.
Beyond Sightseeing
Sure we'll enjoy the things to see and do on these trips. In addition, I will guide you through a carefully and scientifically designed curriculum each day to help you move forward into the life you want, helping you to replace old bad habits with new, supporting habits.
Each evening we will debrief from the day's experiences and explore a lesson topic to set the intention for the next day — something to process during your day as you move through your experiences. The conversations are stimulating. Past participants commented at times with reactions like "I've never thought of that before.", "That's deep!", and "I need to think about that."
The group coaching, combined with the travel elements, will help each traveler to transform their lives from adequate to excellent — to experience more joy, clarity, and energy.