The Kumano Kodo is also known as the Japanese Camino. And, like the Camino de Santiago in Spain, it's a UNESCO World Heritage Site. This is the second of my "Transformation Travel" trips. I will personally be leading this excursion and assisted by my guide Tadahiro Asai.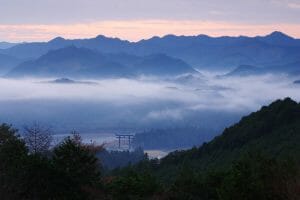 As you may know, I am a High Performance Coach. High Performance is succeeding beyond standard norms consistently over the long term while maintaining well-being and positive relationships. That leads to the ongoing feeling of full engagement, joy, and confidence that comes from consistently living from your best self. I guide entrepreneurs to transform their lives from adequate to excellent using the High Performance framework.
Transformation Travel was born out of my experience in walking the Camino de Santiago. Transformation Travel isn't just a trip to look at the sights. It's a trip to help you face, with the help of a guide, fears, anxieties, and unknown issues that can crop up or become more obvious when traveling. Last May, I walked the Camino de Santiago, a 500-mile pilgrimage across northern Spain. It took 35 days, and I carried everything I needed on my back (except food: that was purchased along the way, or provided by the hostels that line the route).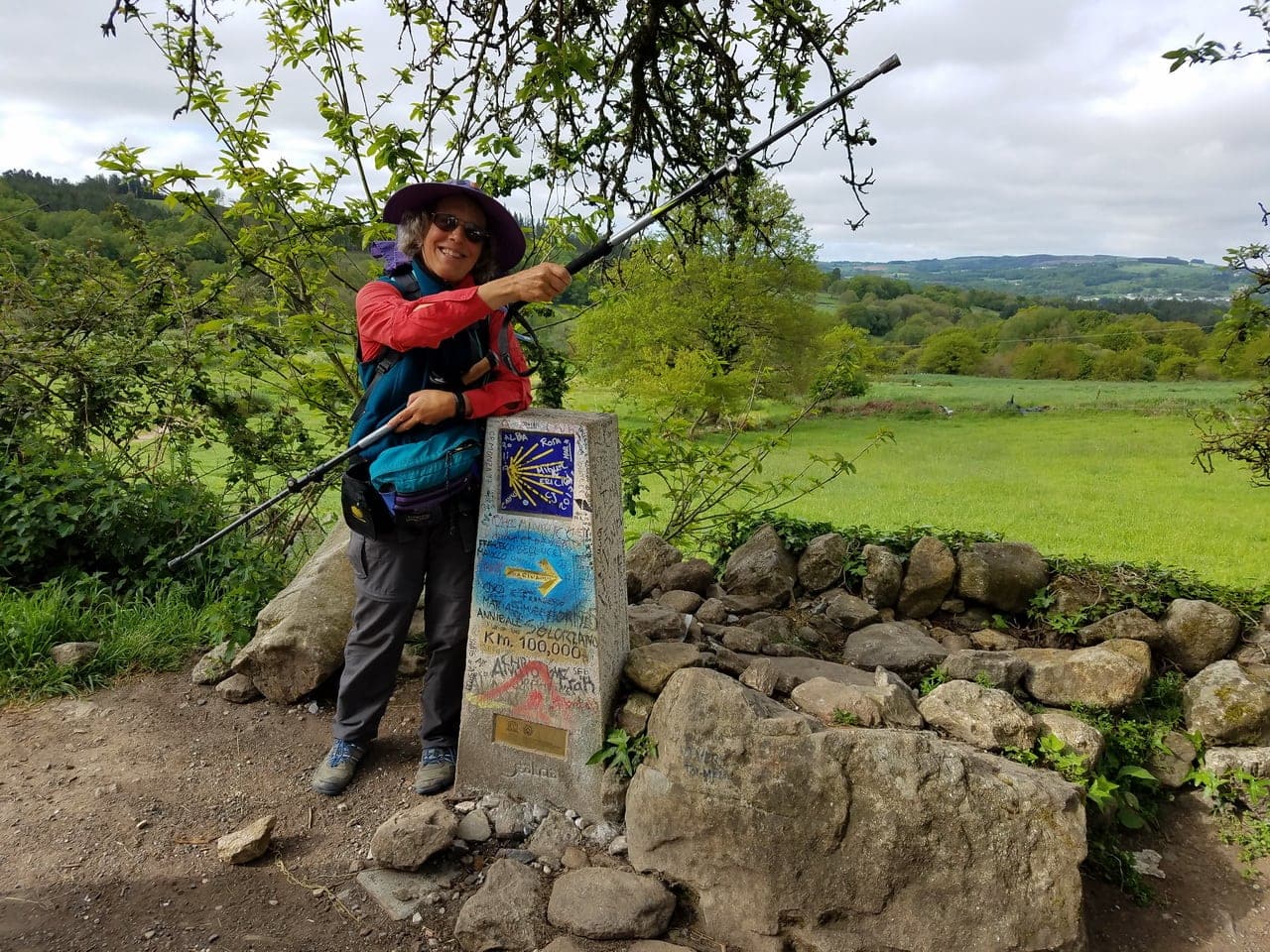 Along the way, I saw the pilgrims deal with their lives, their fears, and their problems. Everyone did it differently and with varying degrees of success. The fears and problems faced can include fear of not knowing what to do with your life, dealing with past abuses or unhappy relationships, and uncertainty about upcoming transitions. Some of the fears were presented by the trip itself: where will I sleep tonight, can I find food that fits my diet, what if I get lost or hurt/sick, or even not knowing the language.
One of the things I learned while walking was that by being out of your home environment and daily routine, combined with the talking to other pilgrims and forward movement of walking each day, each pilgrim was enabled to have what I call breakthrough transformations. Especially when guided by an experienced coach, such breakthroughs help facilitate reaching the life you want, and the clarity to get more.
This is one of many trips to come. You can also consider the trip to China (details still forming) in Spring 2020. Future trip ideas include Juneau Bays to Glaciers, Machu Pichu, and one or more of the (US) National Trails.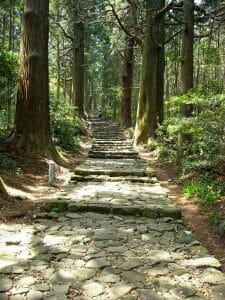 The Difference…
This isn't a typical guided tour. This is personalized and small. You aren't going to be on a bus with five dozen other people. You won't be rushed around a country with a different city and bed each night. This trip is a slow-travel, deep dive approach. This is personalized to the cities and events that fit with the concept of experiential travel, with the transformations I know are possible when you give them the time and space.
This also isn't a cookie-cutter trip. This is carefully crafted with time for introspection provided for so you can connect with your thoughts and feelings of what we are seeing each day and what the intention of the day is. You'll have free-time interwoven with the scheduled time. What a perfect combination for growth. I'll handle details of where we'll stay and how we'll get from point to point. You've got it made: the perfect combination of elements to find your path to the life you want, moving through the fear, confusion, or transition you're in right now.
Beyond Sightseeing
Sure we'll enjoy the things to see and do on this trip. In addition, I will guide you through a carefully and scientifically designed curriculum each day to help you move forward into the life you want, helping you to replace old bad habits with new, supporting habits.
We'll start each day with a lesson topic to set the intention — something to process during your day as you move through your experiences. At the end of each day, I will hold a debriefing so the group can talk about their thoughts and reactions.
The group coaching, combined with the travel elements, will help each traveler to transform their lives from adequate to excellent — to experience more joy, clarity, and energy.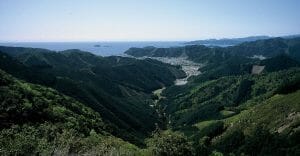 The Specifics
Intrigued? This trip will run from October 18-November 1, 2019 (plus travel time on either end). The plans and itinerary are being arranged by a Japanese travel professional,  and fellow walker/pilgrim. Experience a wide range of transportation styles: boat, bus, train, and foot. Your lodging will range from hotels to small inns to a Zen temple. Enjoy several UNESCO World Heritage sites of ancient holy towns, shrines, scenic waterfalls, and the 1,000syear old Kumano Kodo trails which wind through forests and mountains and along the coast.
Average temperatures range from 50F (10C) to 77F (25C) during this time of year. Rain is the predominant climate experience, too, unless I successfully bring my Colorado sunshine with me.
Here's the general itinerary:
Osaka
Koyasan
3 days of walking and exploring
riverboat trip
Shingu
7 days of walking and exploring
Osaka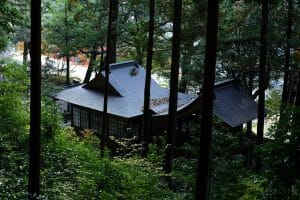 I'm offering an additional excursion in Tokyo and Kyoto on either end our pilgrimage in Osaka. At this moment I'm also considering time at Wizarding World  (a Universal Studios "playground" with a 2-day pass costing about $135) in Osaka, if you care to join me. Details forming.
Inter-city transportation, diverse lodging, most meals (14 breakfasts and dinners, 10 lunches), and tour costs/excursions are included. Beverages/alcohol and a few lunches and snacks are extra, and you are on your own to arrive and depart from Osaka, where the pilgrimage begins and ends.
The pilgrimage with coaching costs US$5,400, based on double occupancy. A deposit by check of $1,500 per person — which won't be cashed until you and I agree all is well — will be required once you're accepted for this trip.
Packing List
This is a backpacking trip and I highly recommend traveling lightly. You'll be carrying your clothes and toiletries in a 30-40 liter backpack. Given the changing weather patterns during this time of year, plan on layers, and make one of them a waterproof cover. Bring yen with you for your purchasing ease. A credit card with no international fees is nice, too.
hiking or walking boots
wool or synthetic clothes to include underwear, 2 sets of clothes (long pants, short-sleeved shirt, and long-sleeved shirt)
3 pair of socks
fleece jacket, fleece vest, or lightweight down jacket
rain jacket (or poncho) and pants
hat for sun and/or rain protection
warm hat and gloves (gloves should also be windproof and rain resistant)
rubber-tipped walking poles
sunglasses
water bottle
first aid kit of at least blister pads, tape, an antiseptic lotion, and painkillers if you suffer headaches or the like; our guide and I will have more extended blister-care supplies, though you should be responsible for yourself as much as possible.
toiletries
yen (as of Feb 15, 2019, the exchange rate was 110 yen to a US dollar) and a credit card with no foreign transaction fees.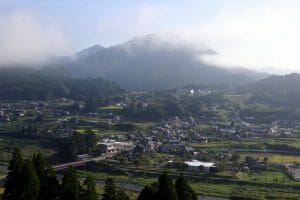 This list gives you the clothes on your back and a fresh set, plus an extra pair of socks for when your feet get wet.  To pack light you want clothes to do double duty as much as possible. Even with multiple layers you can be dressed appropriately and have less than 20 pounds on your back, pack included, though not counting water.
When I was preparing for the Camino de Santiago I read lots about footwear. I opted for minimalist shoes (http://xeroshoes.com — I went with the Prio, but you might like the TerraFlex or Daylight Hiker) and did very well. They are not waterproof but they are comfortable and I didn't get even one blister — score! If you feel you need arch support, shop carefully for your shoes now and get them broken in thoroughly before starting for Japan.
Next Steps
If you're as excited to be "in" as I am, please give us some information so I can call and tell you more on the phone. I'll offer more packing suggestions for those going on the trip, based on my Camino experience and information I learn from our guide.