The Kumano Kodo is also known as the Japanese Camino. And, like the Camino de Santiago in Spain, it's a UNESCO World Heritage Site. This is the second of my "Transformation Travel" trips. I will personally be leading this excursion and assisted by my guide Tadahiro Asai.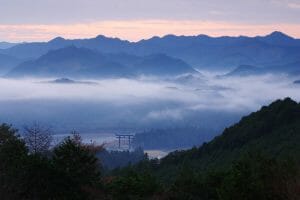 This is one of many trips to come. You can also consider the trip to China (details still forming) in Spring 2020. Future trip ideas include Juneau Bays to Glaciers, Machu Pichu, and one or more of the (US) National Trails.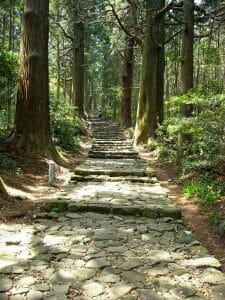 The Difference…
This isn't a typical guided tour. This is personalized and small. While we may end up on a bus for a segment of travel with five dozen other people, they aren't part of our group so we won't be herded around with them. You won't be rushed around a country. The Kumano Kodo will have you experiencing a different city and bed each night, but the process will be slow and personal. The trip is a slow-travel, deep dive approach, as promoted by Jen Sparks in her book, Slow Travel.
This trip is personalized to the cities, villages, experiences, and events that will create the best Transformation Travel trip you can imagine. It's designed to you give the time and space for the transformations I know are possible.
Beyond Sightseeing
We'll enjoy the cultural and natural sites, as well as experience social interactions with others on their travels or with locals. You also will be guided through a carefully and scientifically designed curriculum each day to help you move forward into the life you want. It's all intended to help you replace old bad habits with new, supporting habits, and to shift your mindset for more resilience and joy.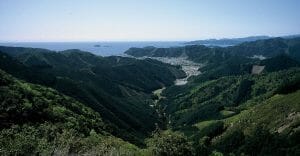 The group coaching, combined with the travel elements, will help you transform your life from adequate to excellent — to experience more joy, clarity, and energy. I'll give you the opportunity and tools to grow with; you have to do the work.
The Specifics
Intrigued? This trip will run from October 18-November 1, 2019 (plus travel time on either end). The plans and itinerary are being arranged by a Japanese travel professional,  and fellow walker/pilgrim. Experience a wide range of transportation styles: boat, bus, train, and foot. Your lodging will range from hotels to small inns to a Zen temple. Enjoy several UNESCO World Heritage sites of ancient holy towns, shrines, scenic waterfalls, and the 1,000syear old Kumano Kodo trails which wind through forests and mountains and along the coast.
Average temperatures range from 50F (10C) to 77F (25C) during this time of year. Rain is the predominant climate experience, too, unless I successfully bring my Colorado sunshine with me.
Here's the general itinerary:
Osaka
Koyasan
3 days of walking and exploring
riverboat trip
Shingu
7 days of walking and exploring
Osaka

We'll stay in hotels, inns, and temples along the way. What a treat awaits!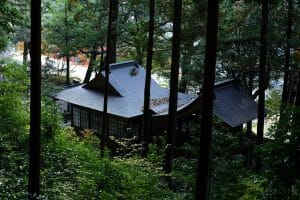 I'm offering an additional excursion in Tokyo and Kyoto on either end our pilgrimage in Osaka. At this moment I'm also considering time at Wizarding World  (a Universal Studios "playground" with a 2-day pass costing about $135) in Osaka, probably before we start the pilgrimage), if you care to join me. Details forming.
Inter-city transportation, diverse lodging, most meals (14 breakfasts and dinners, 10 lunches), and tour costs/excursions are included. Beverages/alcohol and a few lunches and snacks are extra, and you are on your own to arrive and depart from Osaka, where the pilgrimage begins and ends.
The pilgrimage with coaching costs US$5,400, based on double occupancy. A deposit by check of $1,500 per person — which won't be cashed until you and I agree all is well — will be required once you're accepted for this trip.
Packing List
This is a backpacking trip and I highly recommend traveling lightly. You'll be carrying your clothes and toiletries in a 30-40 liter backpack. Given the changing weather patterns during this time of year, plan on layers, and make one of them a waterproof cover. Bring yen with you for your purchasing ease. A credit card with no international fees is nice, too.
hiking or walking boots
wool or synthetic clothes to include underwear, 2 sets of clothes (long pants, short-sleeved shirt, and long-sleeved shirt)
3 pair of socks
fleece jacket, fleece vest, or lightweight down jacket
rain jacket (or poncho) and pants
hat for sun and/or rain protection
warm hat and gloves (gloves should also be windproof and rain resistant)
rubber-tipped walking poles
sunglasses
water bottle
first aid kit of at least blister pads, tape, an antiseptic lotion, and painkillers if you suffer headaches or the like; our guide and I will have more extended blister-care supplies, though you should be responsible for yourself as much as possible.
toiletries
yen (as of Feb 15, 2019, the exchange rate was 110 yen to a US dollar) and a credit card with no foreign transaction fees.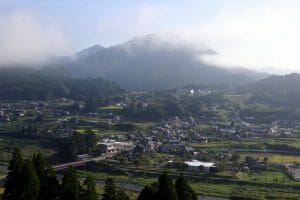 This list gives you the clothes on your back and a fresh set, plus an extra pair of socks for when your feet get wet.  To pack light you want clothes to do double duty as much as possible. Even with multiple layers you can be dressed appropriately and have less than 20 pounds on your back, pack included, though not counting water.
When I was preparing for the Camino de Santiago I read lots about footwear. I opted for minimalist shoes (http://xeroshoes.com — I went with the Prio, but you might like the TerraFlex or Daylight Hiker) and did very well. They are not waterproof but they are comfortable and I didn't get even one blister — score! If you feel you need arch support, shop carefully for your shoes now and get them broken in thoroughly before starting for Japan.
Next Steps
If you're as excited to be "in" as I am, please give us some information so I can call and tell you more on the phone. I'll offer more packing suggestions for those going on the trip, based on my Camino experience and information I learn from our guide.